Arsencia Battle Dress Portrait XT Fractal Art Composition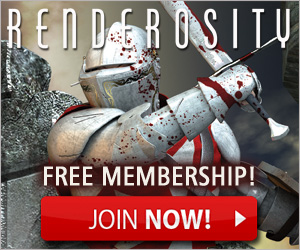 Arsencia Battle Dress Portrait XT Is A Color Variant Of "Arsencia Battle Dress Portrait" It Has A Very Complex Structural Background That Nicely Ties Into The Color Scheme Of The Arsencia Female Fractal Figure.
I Changed Certain Aspects Of Her Headdress, Masking Out Portions Of Fractal Elements Of The Dress Structure That Made Up The Background And Added More Elements To Enhance The Wing Like Structures.
For Her Body, I Removed Several Fractal Elements, Masked Over Others In Certain Places And Added Some Extra Fractals For A Smoother Flowing Look.
I Gave Her Figure And The Main Elements That Attach To It A Blue Tone That Flows Nicely With The White Areas Of Her Dress Which Then Transitions To A Blue Aqua Green Color.
The Minor Structural Elements Of The Dressed Were Replaced With Other Swirl Fractals That Are Similar To The Main One, Creating A Wing Like Structure.
The Color For These I Toned Down To A Greyish Tan Creating A Sharp Contrast With The Blue And Tying In Nicely To The Stone Colors Of The Background Structural Fractal Elements.
I Also Built A Pedestal For Her To Be Standing On That Has A Nice Golden Look With Flows Coming Off The Ends And A Small Chiseled Stepped Path That Sits In The Middle Of Gravel Rock Fractal Objects.
The Background And Part Of The Bases Is Composed Of Over 40 Stone And Rock Like Fractal Objects That Work Well To Make The Arsencia Figure Stand Out In The Piece.
I Retained The Gothic Grunge Look Of The Piece, While Adding A Majestic Look To The Arsencia Figure That Also Has A Mystical Aspect Of Power To It; Making This The Best Of All The Variants I Created.
This Is The Largest Print Available Image I've Made So Far Measuring 15750px by 10500px; And Since I'm Using Photo Shop Elements A 32bit 2GB File Size Limited Application; I Created The Image In Two Parts.
I Started By Creating The Central Figure And A Limited Background Which Then Became The Base Template From Which I Built Up The Elaborate Walls Floor And Golden Base Of The Piece.
I Then Merged Both Pieces Together Producing The Final Image Which Is Composed Of 473 Layers Of Which 159 Fractal Objects Are Part; Created With The Fractron 9000 Fractal Generator.