Brimitin Warrior Fractal Art Composition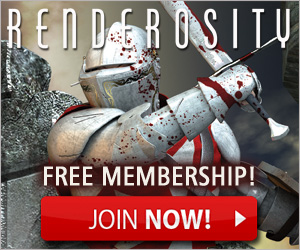 The Brimitin Warrior Stands In A Class All His Own, Fierce Presence Fiercer In Battle They Stand Second To None In The Universe.
The Average Height Of A Brimitin Warrior Is 9 Feet 10 Inches Weighing In At 750 Pounds Of Pure Muscle.
They Are Accomplished In All Forms Of Physical Combat And With A Planet Who's Gravity Is 15 Times Of Earth Gives Them Superior Agility And Prowess On Planetary Bodies With Much Lower Gravity.
The Brimitins Are The Elite Of The Elites And Thus Have Been Chosen As The Elite Warrior Force To Insure Piece And Stability For The Arkronian Empire.
This Fractal Art Composition Portrait Is Another Of My Attempts To Create A Fantasy Creature Face Using Fractal Elements.
It's A Colorful Piece With Orange, Red And Gold Colors. I've Used Two Fractal Elements To Create An Enclosure Structure TO Frame The Face That Is Created From Several Different Curved Fractal Elements That Also Form An Elaborate Head And Face Piece.
The Brimitin Warrior Face Floats Above A Gold White Pool Which Combined Wit The Other Fractals Makes It Appears As If The Face Is Being Lighted From Below From A Light Source In The Glowing Pool.
The Brimitin Warrior Is Composed Of 35 Fractal Objects Comprising 17 Fractal Elements Created With The Fractron 9000 Fractal Generator; Assembled And Post Processed With The Photo Elements Image Editor.