Riddian Queen Emerald Gold Fractal Art Composition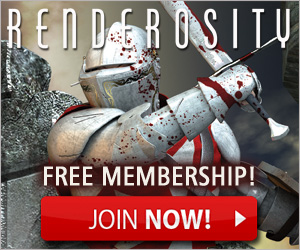 The Riddian Queen Of Emerald Gold Is The Third Variation Of The "Riddian Queen Royal Regalia" Which Is Composed Of Essentially Three Colors; By The Title I'm Sure You've Guessed One Of The Colors.
This Version OF The Riddian Queen Has More Of A Sci-Fi Art Look To It Even Though One Could Say That It Also Has A Nice Fantasy Art Aspect As Well.
As With The "Riddian Queen - Dynasty OF Gold" I've Used A Kaleidoscope Background That Is Based On My Other Fractal Art Composition The "Throne Room" To Create An Interesting Background Structure.
I De-Saturated The Colors In The Background Creating A Cold Steel Look Which Contrast Well With The Riddian Queen Figure, The Enclosed Steel Blue Fractal Elements And The Various Shades Of Green Of The Other Fractal Elements.
I Also Reintroduced An Element Found In The Original Riddian Queen Royal Regalia Work Since It Added A Bit OF Flare To The Image, While Highlighting The Face Of The Riddian Queen.
Though The Image Uses Fewer Colors It Still Stands Out As A Powerful And Intriguing Piece That Highlights The Regal Beauty Of The Riddian Queen.
Riddian Queen Of Emerald Gold Was Created From Fractal Elements Generated By The Fractron 9000 Fractal Generator, With The Elements Being Assembled And Post Processed In The Photo Elements Image Editor (The Background Was Created With The Mehdi Kaleidoscope Plugin).