Riddian Queen Fractal Art Composition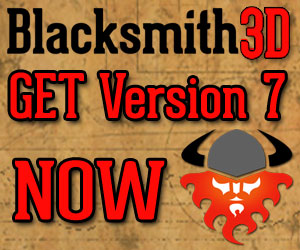 The Riddian Queen Is A Variation Of My Fractal Art Composition FACE FTE.
It Still Sits Against A Black Background But I've Added Back In Some Objects I Removed From The Original Piece.
I Added A Colorful Flare To The Background, Changed The Color Of The Face To A Nice Sky Blue, Enhanced The Gold Tones And Removed Several Of The Envelopes That Framed Her Face.
I Also Add A Crown Flare And Side Step Flares On Either Side Of Her Face The Fractal Lips Which Were A Sun Flare Have Been Removed And Instead Copy Of The Original Image Lips Was Created And Changed To A Deep Violet Which Goes Great With Her Blue Face.
18 Fractal Elements Have Been Used To Create The Riddian Queen Using Fractron 9000 A GPU Based Fractal Generator And The Photo Elements Image Editor.