The Realm Of Chaos Fractal Art Composition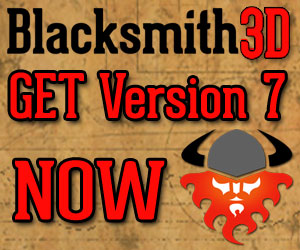 The Realm Of Fractal Chaos Is A Departure Of The Fractal Art Compositions You're Accustom To Seeing From Me; In That I'm Not Looking To Create Anything And Letting The Pieces Fall Where There's A Fit.
For Those Of You That Like The Fringe Wild Stuff, This Fractal Art Creation Explores The Chaotic Abstraction Of Fractals.
Essentially What You Have Before Is A Fractal Abstract Composition In Which I've Placed 26 Different Fractals Together with The Sides That Make The Most Likely Fit.
There Has Been No Color Modification And Only Some Modification To Eliminate The Square Edges That Would Generate All Sorts Of Unpleasant Visual Artifacts And To Reduce Excessive Graininess Since I Opted To Use These Types Of Flames Due To There Interesting Features.
To Make Things A Bit More Interesting Looking I Added A PE Craquelure Texture To The Image Giving It An Antiquated Look. I Have The Non Textured And Textured Version On My Xzendor7 Zazzle Account.
For Those Of You Familiar With My Work You'll Notice That A Few Of These Fractal Elements I've Used In Other Fractal Art Compositions.
This Should Give Those Of You Interested In Creating Alternative Fractal Art An Answer As To How You Can Use Your Own Fractals To Create Interesting Scenes.
If You Tend To Think Of It As Though You're Assembling A Jig Saw Puzzle Things Should Be Much Easier For You In Creating Multiple Element Fractal Art Scenes.
It's All About Letting Your Eyes And Imagination Explore The Realm Of Fractal Possibilities; Don't Let The Math Work You, Instead You Should Be Working The Math.
As With My Other Fractal Artwork I've Used The Fractron 9000 Fractal Generator To Generate My Fractals (Because It's Really Fast), The Photo Elements Image Editor To Assemble The Fractal Elements And The PhotoImpact Image Editor To Create The Text Elements.